Top devs on demand. Hire a remote team here
Hire high-class remote specialists. Full-time and part-time available. Direct communication.
Flexible staff augmentation: DevOps, JavaScript, React, Vue & PHP Engineers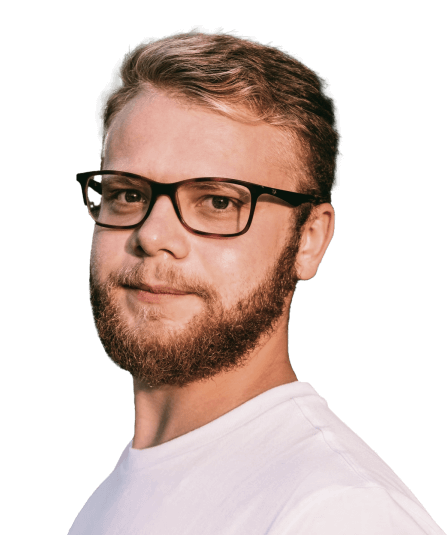 IT Staff Augmentation Services
Our staff augmentation solutions enable you to find the right people to bring your ideas to life.
Access to a wider talent pool
Quickly and efficiently find the right talent for their specific project needs, without being limited by local talent availability
Agility and adaptability
Respond quickly to changing market conditions, project requirements, and technology trends
Cost savings
Significant cost savings compared to hiring full-time employees. Save on recruitment, training, and employee benefits costs. This flexibility enables businesses to optimize their financial resources.
Reduced time-to-market
By supplementing their in-house team with skilled professionals you can drive innovation and speed up project completion, ultimately leading to a faster return on investment.
Slow team? Would you like to move faster?
Hire proactive people who will move your project smarter. Quality over quantity
first candidates in 1-2 days
Reliable IT and development professionals for remote work
Hire Remote Developers
based on skills
Hire Remote Developers
based on role
Hire Remote Developers
career trajectory
What you need to know
Frequently Asked Questions
Is there a minimum number of project hours?
we start at 160 hours of work for an individual position and will be happy to send some candidates for your consideration. depending on your project's needs, we can offer developers that are ready to work full-time (40 hours per week) or part-time (20 hours per week).
What technologies do you work with?
Do your developers speak good english?
What are your hourly rates?
Do i get to communicate with the developer directly?
Can I interview and test the developer on my own?
Can I request a tech interview / live coding/ test task?
How experienced are your developers?
I'm not satisfied with developer's work/I have an issue with the developer, what should i do?
Please tell us what IT talents you are looking for
Fill out the form below to receive a free consultation and explore how we can assist you and your business.