Hyvä Theme
Boost Magento Frontend Performance with Hyvä Theme.
The Hyvä is the frontend theme for Magento, that offers the best performance and user experience, without the cost and overhead of a PWA.
Customers will love your fast website, and Google as well 😉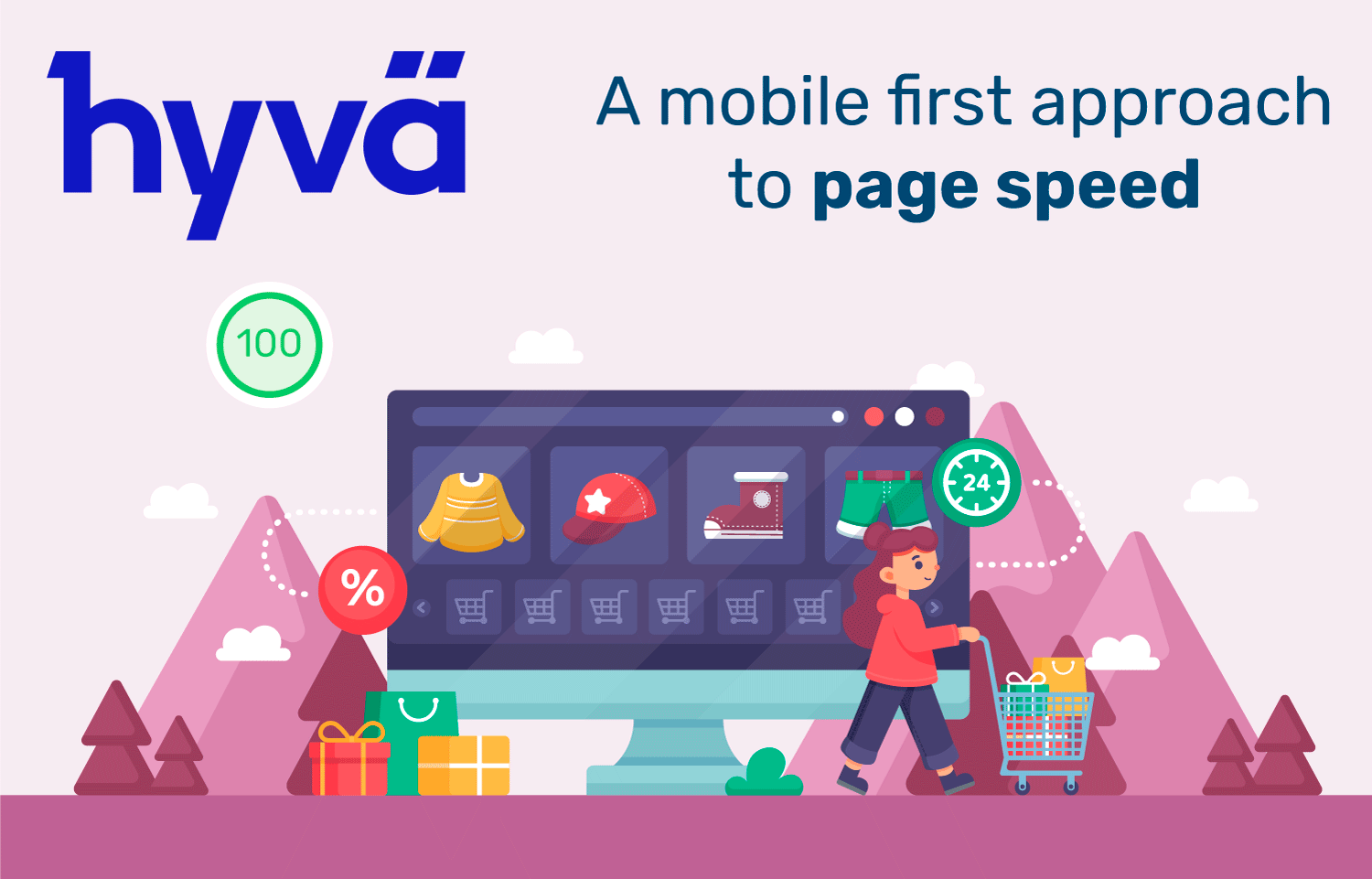 Boost the website revenue with Hyvä
In today's competitive eCommerce landscape, a fast, responsive, and user-friendly website is crucial to retain customers and drive conversions.
Hyvä offers the best performance and user experience, without the cost and overhead of a PWA.
Speed and Performance
One of the most significant benefits of the Hyva Theme is its lightning-fast performance. By leveraging modern front-end technologies and best practices, we can significantly reduce page load times, providing your customers with a smooth and responsive experience.
Enhanced User Experience On Mobile
Hyvä Themes is designed to provide an exceptional shopping experience on mobile devices, allowing you to give your customers the best shopping experience. By prioritizing usability and accessibility, we can ensure that your customers find it easier than ever to navigate your online store and discover the products they desire.
Reduce your time-to-market
You can save 30 to 50% in average build time, compared with the default Luma Theme or PWA solutions. That means you save time and money, and you can greatly reduce your time-to-market.
1,920+ people think Hyvä is the best
"Hyva has truly revolutionized the way we approach Magento front-end development"
As a CEO constantly seeking ways to optimize our website, I couldn't be happier with the performance improvements and streamlined user experience that Hyva has brought to our Magento store.
"Our website now loads faster and our customers are delighted with the speed"
After struggling with the performance on our Magento site, we decided to switch to the Hyva Theme. The results have been nothing short of remarkable!
"it has led to a significant increase in customer satisfaction and revenue"
I knew that our website's performance and user experience were crucial to our success. Choosing the Hyva Theme was one of the best decisions we've made for our ecommerce business.
Contact us to discuss your project
Hyva Theme will transform your Magento store and elevate the user experience