Data business analytics
How to increase revenue with data analytics?
Keeping track of all your numbers seems like it should be straightforward,
but it's not always easy to know which KPIs and metrics are the most important for you and your business.
Even if you know what measurements you should be tracking, it can still be hard to know how you're doing in each category.
What if you don't even know what measures are most important in the first place?
You probably have a general sense of some key performance indicators for your business:
revenue and profitability are probably high on that list.

But how do you figure out which ones matter most for your company?
Which numbers indicate that something is going well or badly?
Say hi to data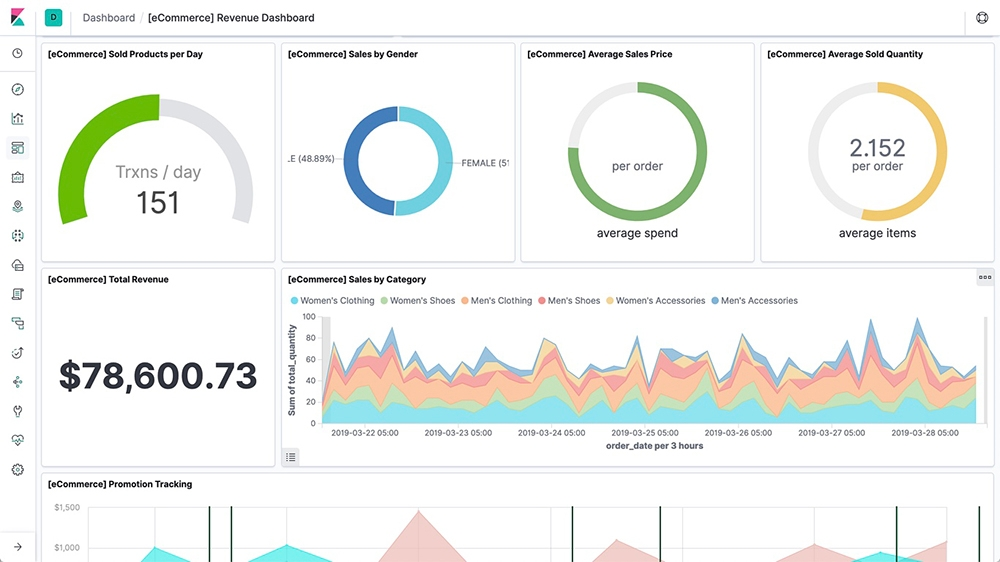 Visualize the data that matters with the
Elastic Stack
Retail operations
Track everything in your store, from supply chain management to your point of sale system. Ship operations data and analyze it.
Financial services
Ingest your financial services data, perform risk analysis, manage your investment funds, and track your overall spend.
Web analytics
Analyze your website traffic and its impact on your business in real time. Build a funnel with web logs captured by Filebeat, analyze your data in Kibana, and report to stakeholders in Canvas.
Sales pipeline management
Get live feedback from the sales and events that affect your bottom line using the Elastic Stack. Receive real-time updates like user activity, availability of your product, sales in progress, and business closed.
How it works
1
Platform deployment. Cloud or On-Premise Hosting
Deploy your own platform to store, search, and visualize any data data. It can be cloud or self-managed hosting.
2
Collect and connect data
The data is added to Elasticsearch by sending JSON objects (documents) over HTTP (REST API)
example of data that can be sent
Sales data
User activity/Real user monitoring
Telemetry (Metrics, Logs, Tracers), any source & any data
3
Create and share reports
You can create visualizations and build dashboards in Kibana to understand your data and share information.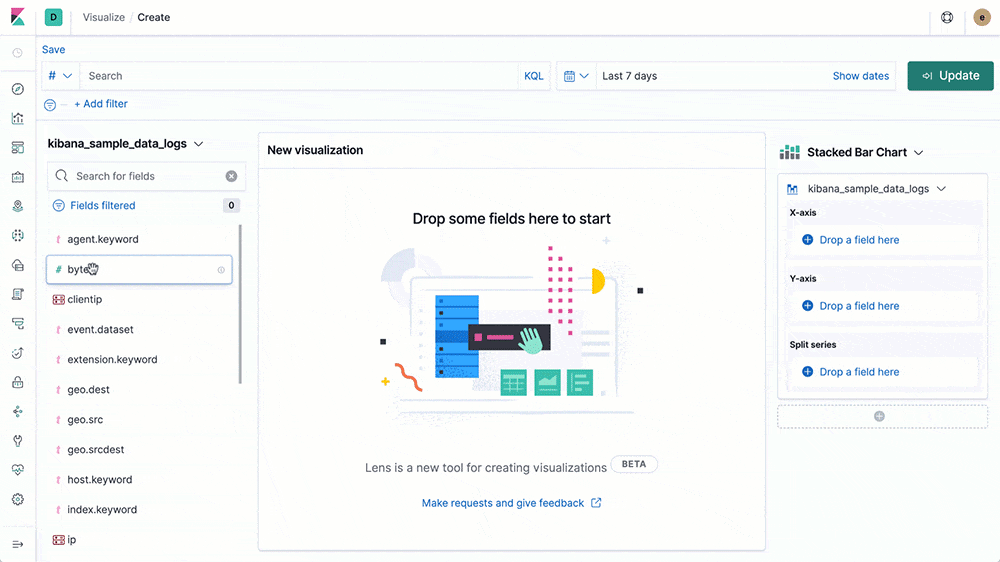 What's next?
Connect with us to learn how the power of search can accelerate your business.